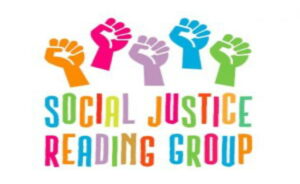 If your child enjoys reading, writing, crafts, and interacting with books then please sign up for my first book club of the 2020-2021 school year.
The theme will be "How to be a Social Justice Superhero" We will discuss and learn about how to be kind, compassionate, and to stand up for what is right.  We will meet virtually through a google meet link. Once you are signed up I will share the meeting link.
I will have a pick up time where you can stop by and collect the materials your child will need for our book club.
The cost is $80.00 and we will meet for 5 sessions. If you would want to sign your child up please email me or send me a text below. Our first meeting will be November 16, 2020 at 3:30-4:30.
Payment can be sent to my Venmo account @Darlene-Johnson-90 or cash payment can be dropped off at school. Payment in full is needed by Friday November 13th to hold your spot.
November 16, 2020
November 23, 2020
November 30, 2020
December 7, 2020
December 14, 2020
We have fun and important work to do. I hope your child can join me!
Stay well,
Mrs. Johnson
513-652-1291 or Darlygirl1973@yahoo.com