SMPO General Parent Meeting – April 19
(In-Person and Virtual Option)
Join us at our first in-person SMPO meeting of the school year.  There will also be a virtual option to join via zoom.  It takes place on Tuesday, April 19 at 7pm in the Sands Cafeteria (just show up!) or at the same time in the zoom room. Register now to join us virtually by clicking here.
There are two big items that we need your vote on – in fact, we want you to! Please attend to vote for next year's SMPO members. Also, listen to and vote on a proposal to upgrade the outdoor campus in a big way. Last, final decisions on the mini-grant awardees. We hope to see everyone there for some business and a whole lot of community. All parents, staff and adult caregivers of Sands students are members of SMPO and welcomed and encouraged to attend and vote. We look forward to seeing you!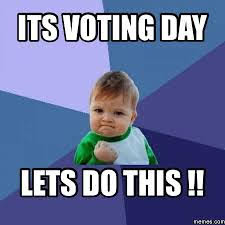 The meeting will be open to all but, for security reasons, will require preregistration through Zoom and a password to attend virtually.
Note: Immediately after registration, you will receive an email from Zoom with meeting details, link, and password. Use the information in that email to virtually join the meeting on April 19.
If you have any questions or issues, please contact sandsmontessoriparentorg@gmail.com.