Box Tops for Education®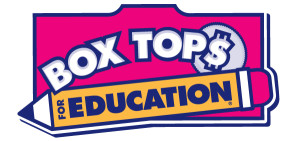 Box Tops for Education® is one of the nation's largest school earnings loyalty programs and has been helping schools succeed since 1996. With over 250 participating products, it's an easy way for schools to earn cash for the things they need. Each Box Tops coupon is worth 10¢ and they add up fast! Just look for the Box Tops for Education logo on hundreds of products from Cheerios to Kleenex, clip them and turn them in at the office or via your child's backpack. Last year Sands earned over $2,000 through this program.
View the complete list of participating products.
NEW FOR 2016-2017 SCHOOL YEAR – EARN TREASURE CHEST PRIZES!
Download a Box Tops Collection Sheet, tape or glue your non-expired Box Tops to the sheet until it's filled, then have your student give the sheet to Ms. Nancy in the office. The student can then pick a prize from Ms. Nancy's Treasure Chest! Students may trade in unlimited sheets and earn prizes all year long. 50 Box Tops equals $5 for Sands Montessori! Questions? Contact Kelly Crantford at kelly.crantford@gmail.com.