Athletics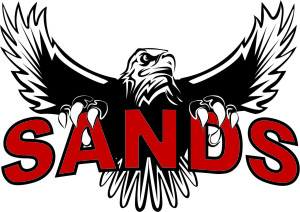 SOCCER

Sands plays in the Cincinnati SAY East Soccer league, which involves many east side schools and is open to boys and girls. Children born within years 2010-2005 are eligible for the Fall 2017 season.
(Registration for fall teams typically takes place in early June, while registration for spring teams typically happens in early January.)
Fall 2017 Soccer registration begins Saturday, June 17, at 12pm. Practices start mid-late August. Games begin on September 9 and play through October 22 (10 games). Games are played only on Saturday and/or Sunday.
Signup is FIRST COME BASIS – subject to coach availability and team roster limits. SPOTS FILL UP QUICKLY! End of registration depends on number of teams available and players spots for a particular gender/division. Players are expected to attend majority of practices and games! Please do not sign up if your child will have conflicting schedules with other priorities – as this is unfair to them team and those who may end up on the wait list.
For the most up-to-date information and to register, visit the Sands Soccer web site. Questions? Contact Greg Carrelli at SandsSoccer@Gmail.com.
BASKETBALL

The Sands Basketball program will begin its 9th season in the 2017-2018 school year. Approximately 150 students (both boys and girls) in grades 2-6 participate. Registration usually takes place in late September. To register and for more information about the program, visit the Sands Eagles Athletics web site.
Questions concerning the Sands Basketball Program or Sands Athletics in general can be directed to Chris Vockell at vockell@fuse.net.
VOLLEYBALL
The Sands Volleyball Spring season has been cancelled. We do not have enough coaches to support the league. There are options around town if your children are still interested in learning and playing.
Anderson Township Park District
: 
http://andersonparks.com/youth-leagues/
Beech Acres has two leagues already in place. Coaches can sign up teams of 8-9 players for their competitive league. Or individual players can sign up for a recreational league and be placed on various teams. Games are held at Beech Acres or nearby gyms. Registration is in February/March.
Spring Training Teams: These are non-travel, no tryout, intense fundamental training programs.
Summer
: There are many summer programs at these and other facilities that offer clinics, boot camps, summer prep, etc. if you are interested in continuing to play and especially to prepare your child for junior high tryouts. For more information or questions, contact Volleyball Coordinator Ginni Herrlinger at 
sands.vball@gmail.com
.