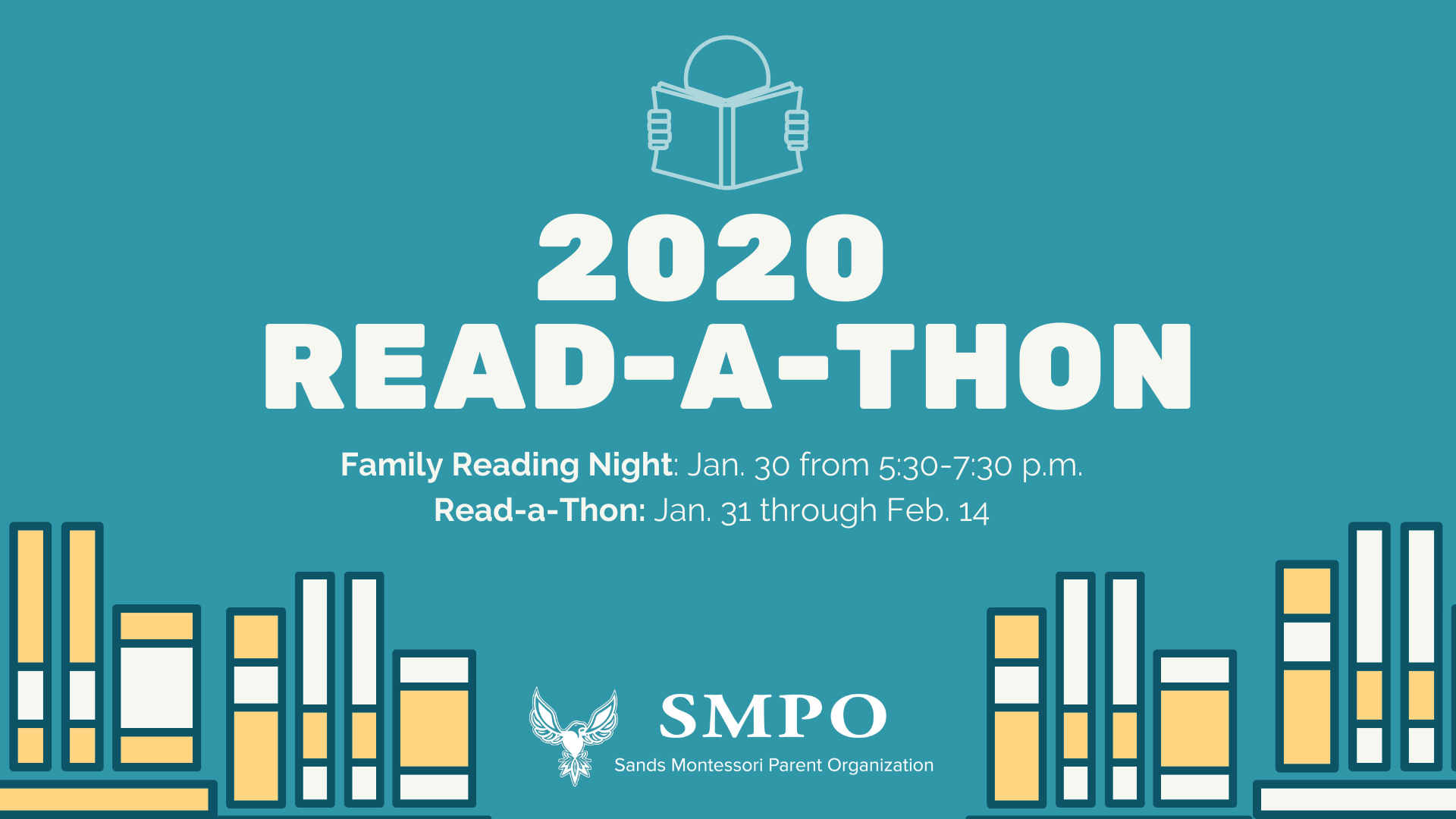 2020 Read-a-Thon Information
Dear Sands Families,
SMPO is excited to host the 2020 Sands Montessori Read-a-Thon! This event has grown to be our largest fundraiser of the year and we've got a big goal — raising $17,000 through sponsorship pledges collected by students. We love that this event serves a dual purpose of encouraging our little scholars to establish habits that will take them far in the future, as well as raising much-needed funds for Sands Montessori. We need your help to meet this goal!
SMPO uses funds raised each year to directly support our teachers and classrooms, so 100% of the money raised will be used at our school to benefit our children. We give teachers, specialists and administration funding for supplies and expenses not covered by the district; field trip opportunities for each class; subscriptions for National Geographic for 6–9 students, planners for 9–12 students; and so much more.
Students may start collecting pledges on Friday, January 24. Friends and family can sponsor your child's reading either as a flat rate or per minute pledge. Reading will officially begin on Friday, January 31. Students have 15 days to read as many minutes as they can. Prizes will be awarded for fundraising efforts, as well as minutes read.
Return your Reading Record Sheet, your Sponsorship Form, and your collected money to school in the provided envelope February 17–February 26. Checks should be made out to "SMPO." Please hold all money until all pledges are collected. Send in one envelope per child.
Happy reading!
Krystan Krailler and Priya Rolfes
Sands Montessori Read-a-Thon Co-Chairs
For more information including timeline, rules, and prizes, please download the Read-a-Thon packet here.
For questions or more information, please contact us at .