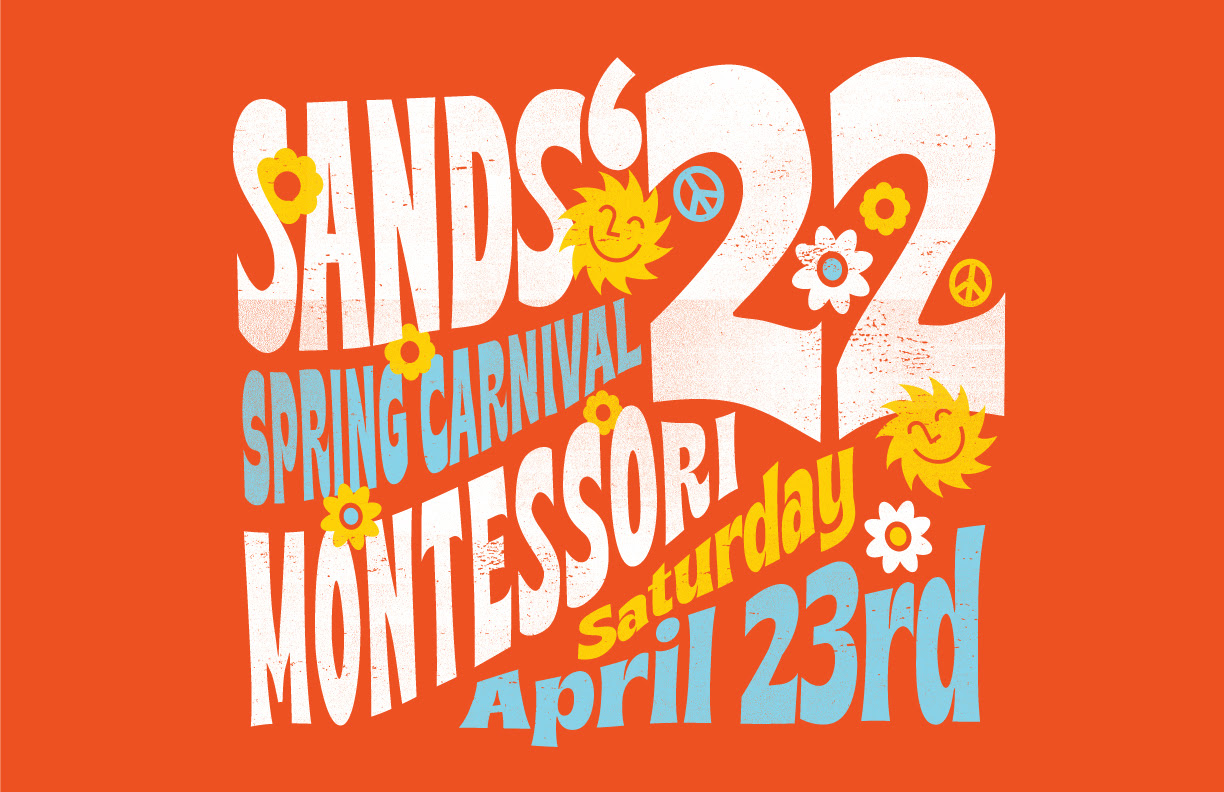 It's time to celebrate together! The Spring Carnival is coming to town on Saturday, April 23 from 11am to 4pm!  It will bring the whole Sands community together and in-person for the first time in over two years!
You DO NOT want to miss…   – Food Trucks – Games – Bounce Houses – Inflatables – Vendors – Plus more!
Presenting Sponsors
Mt. Washington Community Council and Carey Animal Hospital
---
We Need Your Help!
Sands Spring Carnival Information 
It's almost here – only a week to go!  Make sure you get your volunteer shift scheduled and tickets reserved for the Sands Montessori Spring Carnival and Community Celebration.  The event runs from 11-4 on Saturday, April 23 outside at the school.  We'll have fun, games, prizes, music, and more! But we need your help to make it a success!  Here are some ways you can help make it an awesome event (and win a couple cool prizes) and raise funds for things like our upcoming outdoor space improvements!
–Volunteer (and get a chance to win tickets to Disney's Frozen at the Aronoff!):
We cannot do this without you. Please help us make it a huge success by signing up to volunteer. We ask each classroom to staff a game and we need help with set-up and tear-down.
This year, we're showing the love by giving away a pair of tickets to Disney's Frozen at the Aronoff! After the Carnival, each volunteer that has completed their shift will be entered into a drawing for the tickets. The give-away includes 2 tickets (Left Orch, Row G) for the Sunday, May 1st, 1pm performance plus a parking pass. Volunteers do not need to be present to win and will be contacted by Amy Hueneman via e-mail after the Carnival.
–Game and Split-the-Pot Tickets:
Skip the line at the Carnival! Packages of game tickets and split the pot tickets are already on sale and will be available for purchase at https://sandsmontessori.square.site/
Game ticket packages include: Family Fun Pack – 110 tickets for $50 (10 free tickets); Game Pack – 60 tickets for $30; and Eagle Pack – 30 tickets for $15
Help us fundraise by selling split-the-pot-tickets. Tickets are $1 each or six for $5.  Look for the paper copy of tickets to sell in folders sent home last week or click here to print your own.  Collect money and send in an envelope by Wednesday, April 20.  The student in each grade level who sells the most split-the-pot tickets will win 20 free game tickets and a Carnival t-shirt!
–Cake-Walk and 2-Liter Toss donations:
We will start collecting cake walk and 2-Liter toss donations next week. Start thinking of what delicious treats and favorite special sodas you'd like to contribute.  Allergen-friendly items welcome!
–Family and Corporate Sponsorships and Vendors:
Does your Company have a matching gift program?  Do you know a small business that would like to reach Sands Families?  Please consider a Family sponsorship OR reach out to your contacts to see if they would be interested in serving as a corporate sponsor. The last day to buy sponsorships is tomorrow, Friday, April 15. Varying levels of sponsorships are available! Vendor spots are also available for $20! More information here:
http://sandsparents.org/project/spring-carnival-and-community-celebration-2/


-Carnival T-Shirts: 
You can pre-order your shirt NOW!  We have two colors available in a wide range of sizes. They are $10 each (more for extended sizes) to buy now and picked up at the Carnival on April 23 from 11am – 4pm. Click here to place your order today.
–Come hungry because these food trucks will be joining us:
Come to the Carnival! We are so excited to see everyone and engage in a day of togetherness, old-fashioned fun and games, and delicious food from local food trucks. We'll also have a surprise guest kicking off the fun the Carnival from 11:30 to 12:30.  We truly can't wait to see everyone!
---
HUGE THANK YOU TO OUR SPONSORS
Carey Animal Hopsital
World of Spanish, LLC
The Happy Groundhog Studios
Deadlow Brewing
J. Thomas Hodges & Associates
LeAnn Gardner Photography
Hampton Architects