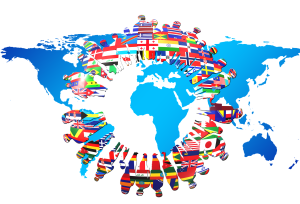 The Sands Diversity Committee
Presents:
International Night
May 16, 2019 5:30 p.m. – 7:00 p.m.
Hosted by the Diversity Committee, International Night is a family-friendly event that showcases the rich and unique cultures represented in the Sands community.
Enjoy a family-friendly evening at the International Night hosted by Sands Diversity Committee on May 16, 2019 from 5:30-7:00 p.m. Parents please consider signing up to host a booth from your culture. We would love to learn and see all the diversity that makes up our wonderful school!
If you are interested in volunteering for International Night, please fill out the information form here.  Please return this form by May 10 to Karen Huneke (room 1002) or e-mail Karen at . You may contact Karen with questions, too. We hope to see you there!
 If you are interested in attending,  it is strongly encouraged you provide an International Dish that serves 15-20 people.